Fundraising: Nothing Personal - The Back Office of War Book
Sold out
€
45.00 -
€
1,000.00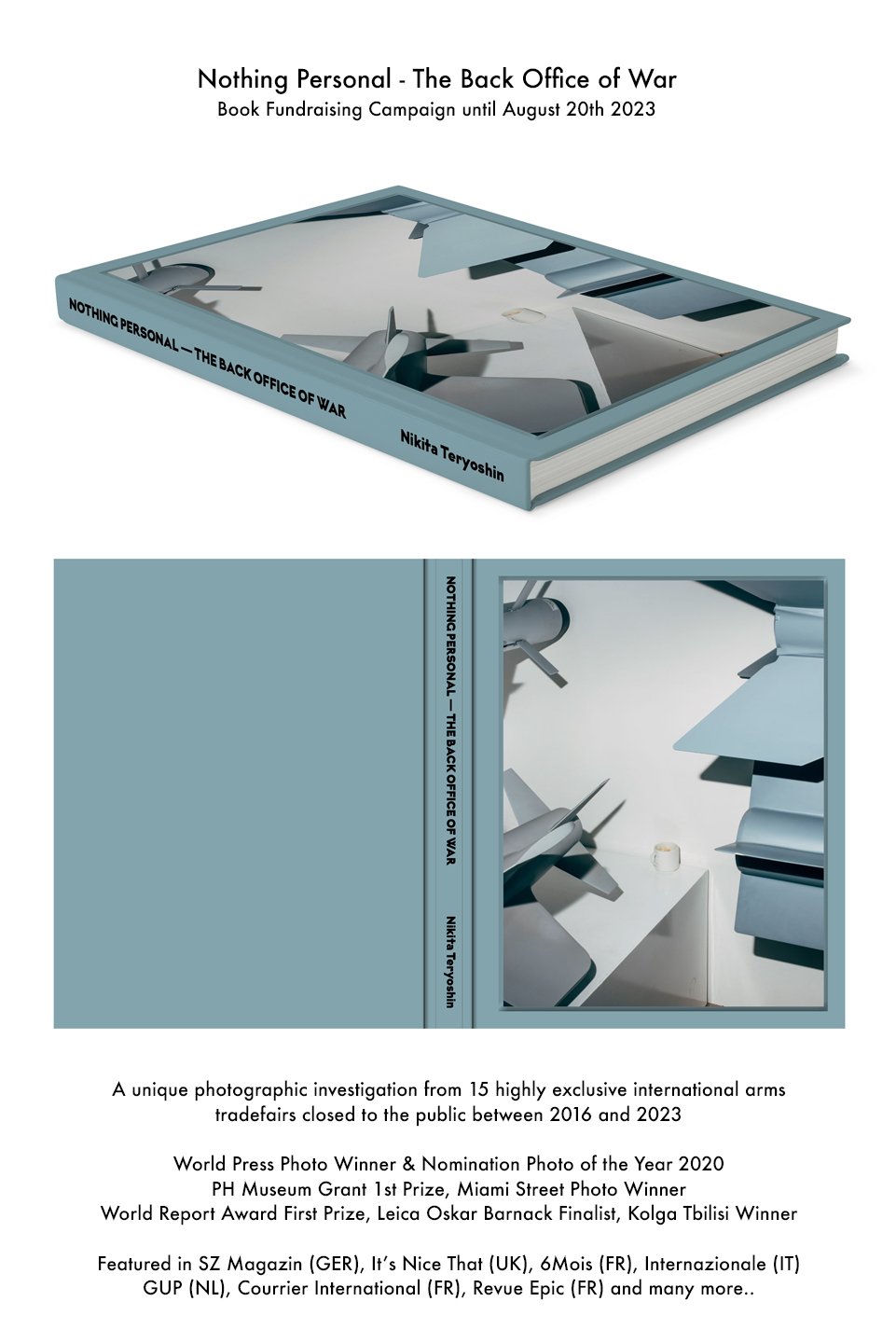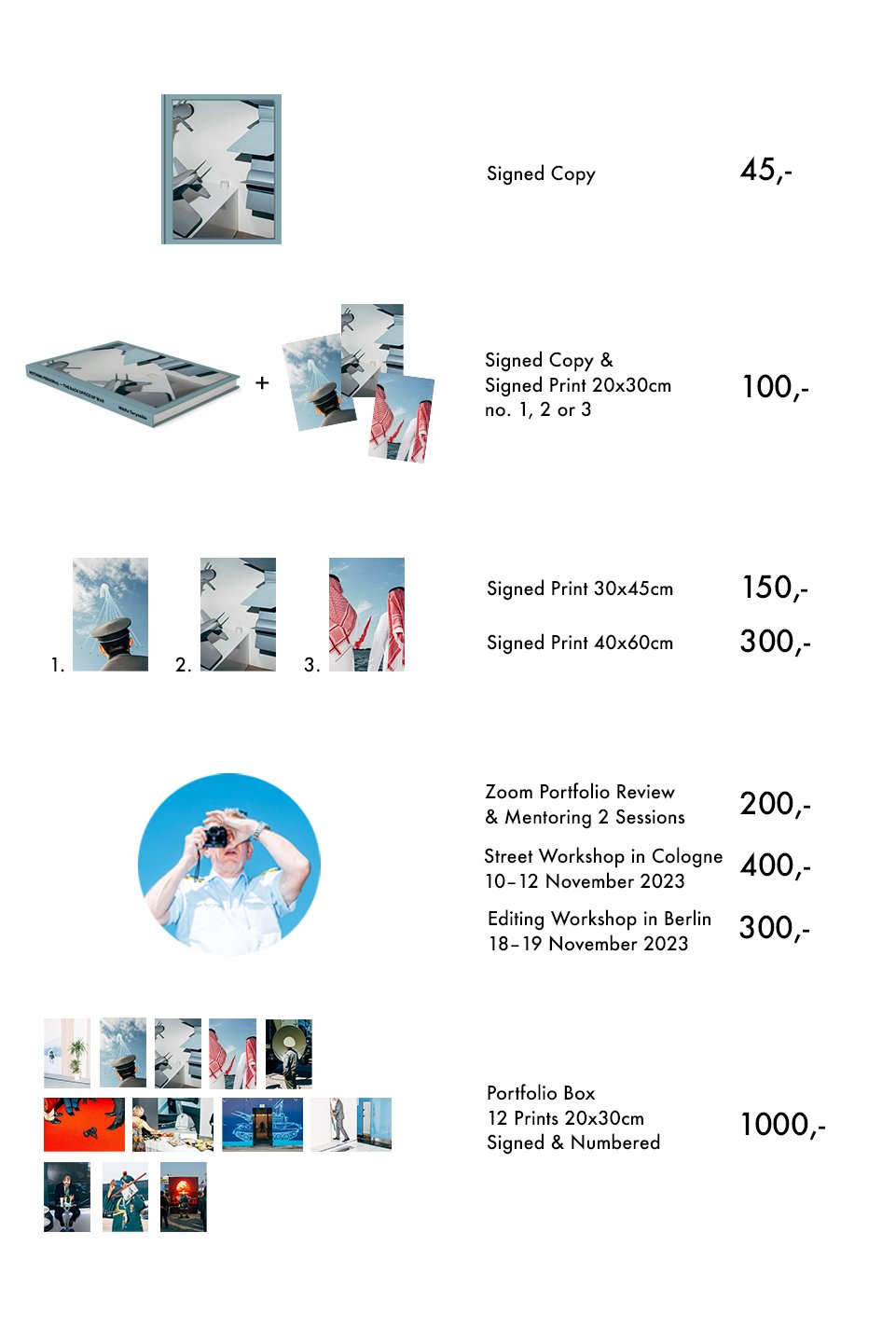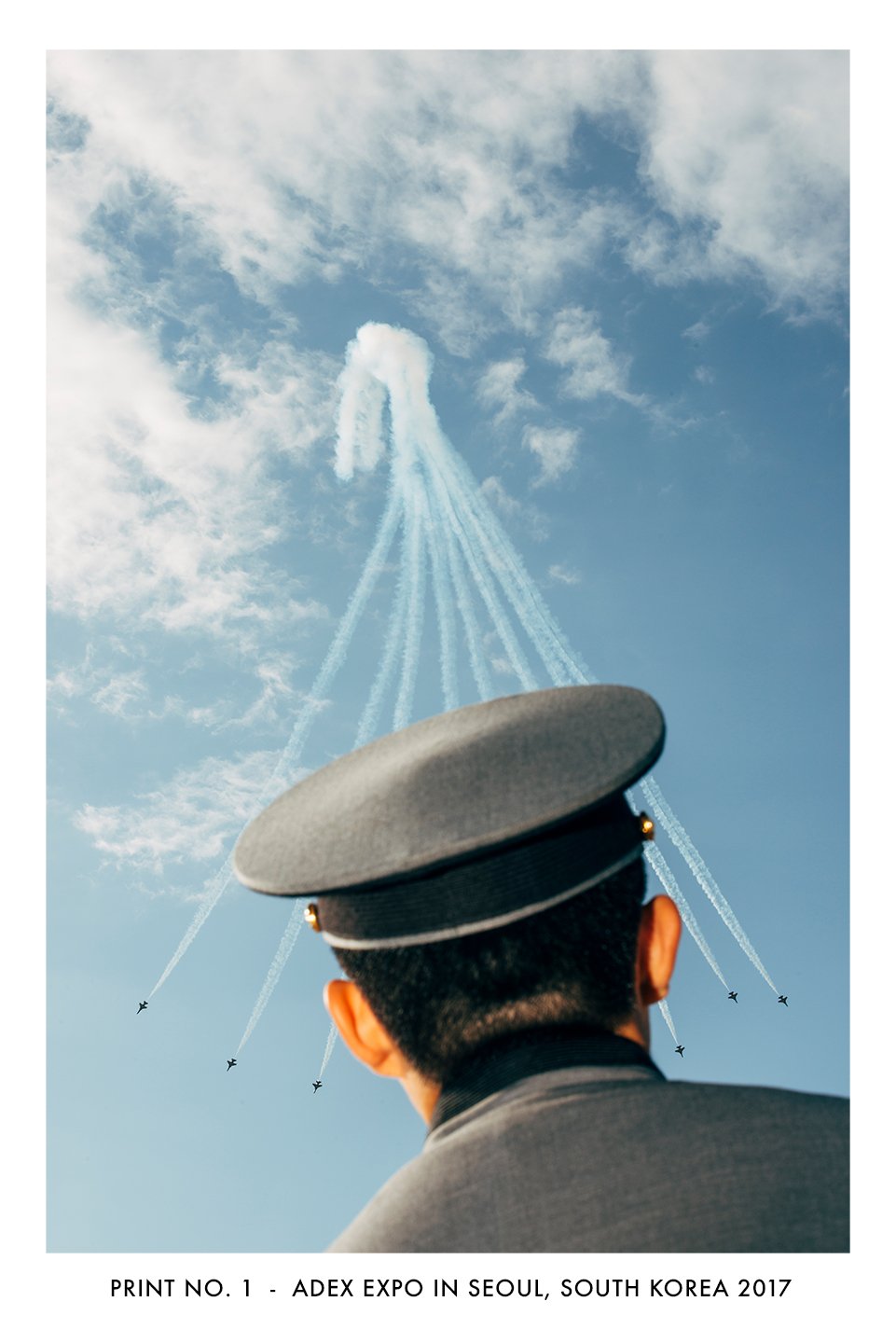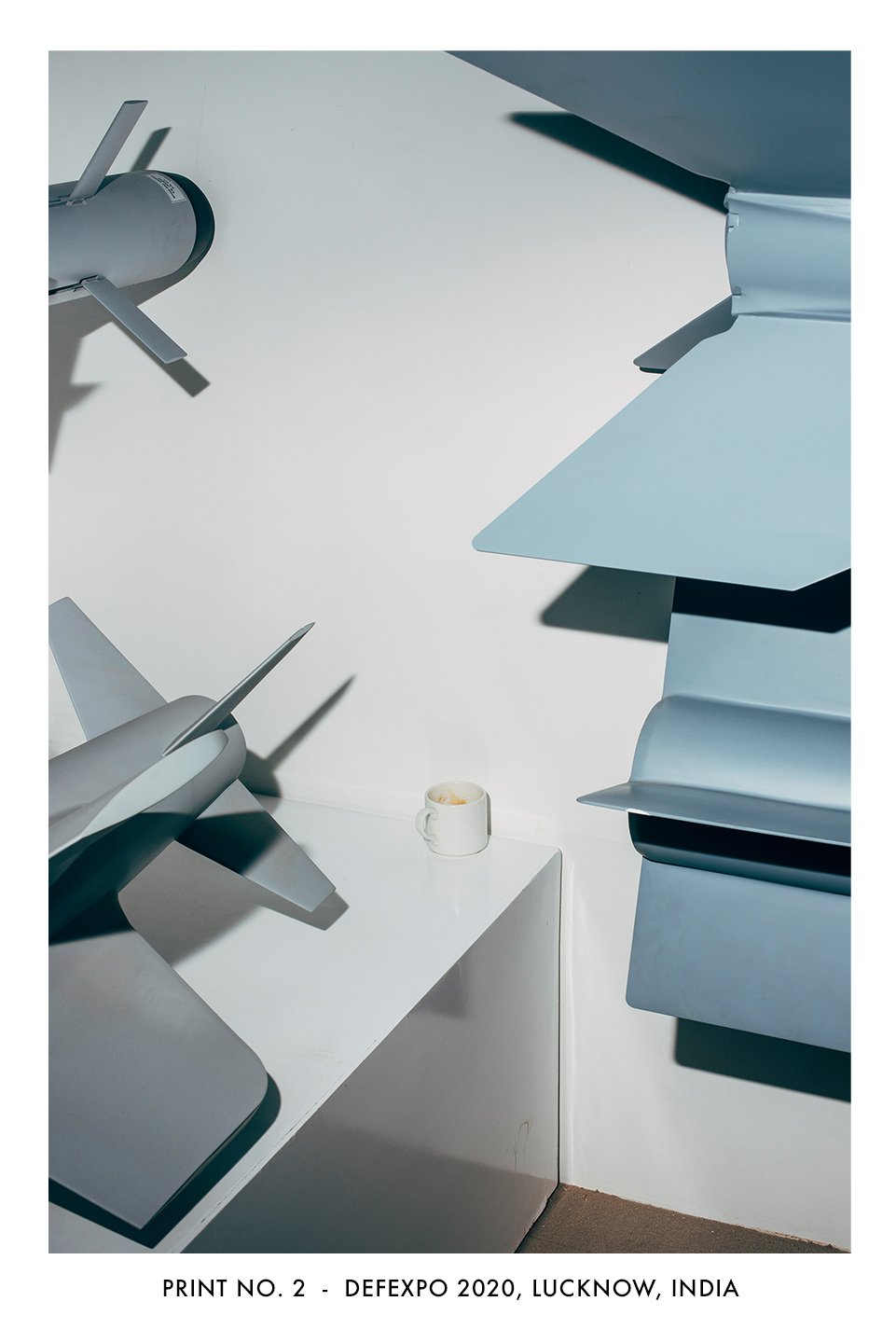 Fundraising for my first photo book "Nothing Personal - The Back Office of War"
Let me take you behind the curtains of the global arms trade: The "back office" of war, ironically, is the complete opposite of a battlefield, a sort of an oversized playground for adults, well - stocked with wine, canapés and shiny weapons. Dead bodies here are mannequins or pixels on the screens of an enormous number of simulators. Bazookas and machine guns are plugged into flatscreens, and war action is staged in an artificial environment, in front of a tribune full of high ranked guests, ministers, heads of states, generals and traders.
I have been working on this project between 2016 and 2023 in 15 countries on 5 continents at 17 exclusive so called defence expositions.
The photobook business is not as lucrative, as the arms trade, but with your help I hope to be able to make the final step. I would really appreciate your support by pre-ordering a copy, prints or workshops or just sharing the information.
Planned to be printed in September and officially released in Jan 2024, preorders will be shipped in December 2023. Approx. 180 pages, 220 x 290mm.
*Final book design and measures could still slightly change.
Find more information about the project here:
https://nikitateryoshin.com/nothing-personal
Please feel free to contact me, if you don't use PayPal.
Thanks so much for your support and keeping fingers crossed!
Workshop Info:
…Editing Workshop in Berlin, 18–19 November, max. 6 people
we are going to talk and edit your projects and helping you to make the next step.
You will need to print out your pictures and bring a laptop.
…Street Photography Workshop in Cologne 10 – 12 November
we are going to meet on Friday evening at the Lichtblick School, shoot during the Carnival on Saturday 11.11.2023 at 11:11am an talk about the pictures and edit them and make a screening on Sunday. You will need a camera and a laptop.
You will get more infos and I would kindly ask you to send me a pdf of your portfolio / project some weeks before the workshop.
---------------daily updates-------------
Final goal until August 20, 2023
29.095,- / 20.000,-
Signed Copy of the Book
330 / 330
Signed Copy of the Book incl. 20x30cm Print
87 / 100
Signed & numbered Print 30 x 45cm
11 / 25
Signed & numbered Print 40 x 60cm
2 / 15
Signed & numbered Portfolio Box of 12 pictures 20x30cm with 0,5cm white edge
0 / 5
2 sessions Portfolio review & Mentoring Online
3 / 10
2,5 days Workshop November 10. – 12. 2023 in Cologne (sold out)
8 / 8
2 days Workshop November 18 – 19. 2023 in Berlin (sold out)
6 / 6
------------------------------------------
* last update 21.08.2023 07:59 CET